Cours
Stage - Art et pouvoir (CE)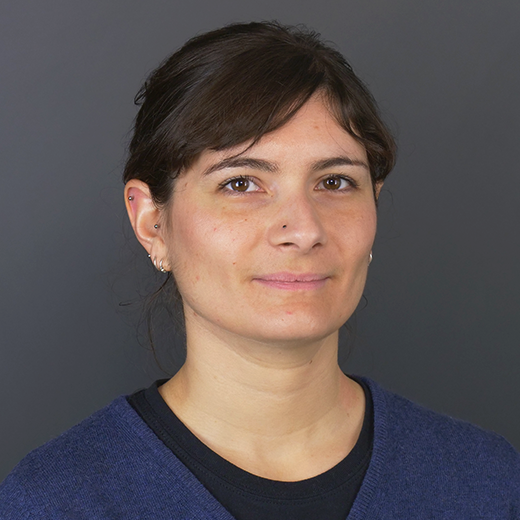 Cours
Stage - Art et pouvoir (CE)
Exercice - Roger Waters speaks against Bolsonaro
L'énoncé
Read this article from the journal The Independent and answer the questions.
Before you start, check the meaning of these words in the dictionary: jeers - frontrunner - expletives - pillory
Roger Waters divides crowd with anti-Bolsonaro comments at Brazil concert
Ex-Pink Floyd bass player warns: 'Neo-fascism is on the rise'
Remarks at São Paulo gig draw cheers and jeers from audience
Pink Floyd founder Roger Waters waded neck-deep into the acrimony of Brazil's presidential election on Tuesday night, condemning the far-right frontrunner, Jair Bolsonaro, as a neo-fascist in the mold of Donald Trump, Nigel Farage and Hungary's Viktor Orbán.
During a concert at São Paulo's Allianz Park stadium, Waters drew cheers of support and a barrage of expletives for repeatedly denouncing Bolsonaro, the dictatorship-praising populist who is in pole position to become Brazil's next commander-in-chief.
Bolsonaro won the election's first round on Sunday with nearly 50m votes and will face the second-placed Workers' party (PT) candidate, Fernando Haddad, in a winner-takes-all second round on 28 October.
"You do have a very important election coming up in three weeks' time. So at some point you are going to have to decide who you want your next president to be," Waters told his 45,000-strong crowd towards the end of Tuesday's show.
"I know it's none of my business – except that, by and large, I am against the resurgence of fascism all over the world," the musician added, to a mix of cheers and jeers.
"And as a believer in human rights – and that includes the right to peaceful protest under the law – I would prefer not to live under the rules of someone who believes military dictatorship is a good thing.
"I remember the bad old days in South America – with the juntas of the military dictatorships – and it was ugly," concluded Waters, 75.
Waters took an even clearer swipe at Bolsonaro at another moment in the show, projecting his name on to a screen above the stage alongside those of Trump, Farage, Orbán and Marine Le Pen with the warning: "Neo-fascism is on the rise."
The phrase #EleNão (#NotHim) – the rallying cry for Brazil's anti-Bolsonaro movement – was also reportedly displayed.
Waters' intervention laid bare the bitter political divide that has split Brazil before what many call the most important election in its history.
While part of the crowd reportedly cheered the performer's attack on Bolsonaro, others reacted furiously, chanting: "Fora PT" or "Workers' party out!"
(…)
Waters will have other opportunities to pillory the Brazilian populist in the coming weeks. Between now and the second-round vote he is set to perform in Brasília, Salvador, Belo Horizonte, Rio de Janeiro and Curitiba, the southern city where former president Luiz Inácio Lula da Silva is imprisoned on controversial corruption charges.
Phillips, T. (2018). Roger Waters divides crowd with anti-Bolsonaro comments at Brazil concert. The Guardian. https://www.theguardian.com/music/2018/oct/10/roger-waters-jair-bolsonaro-brazil-concert
---
Question 1
Possible answer:
Jair Bolsonaro is one of the candidates to become a president in Brazil's next elections. He is running up against Fernando Hadadd, the candidate for the Worker's Party (PT). He is considered to be a far-right politician, and he has even stated his being in favour of dictatorship as a valid form of government.
Question 2
Why did Roger Waters speak against him in the concert ?
Possible answer:
Because he believes Bolsonaro is a representant of neo-fascism, due to his declarations in favour of military dictatorship and torture. He then exhorted Brazilians to "make the right choice", evoking also the terrible consequences that the last dictatorships in South America had in the 70s and 80s.
Question 3
What were the reactions from the public to Waters' statements ?
Possible answer:
There were people who agreed with his opinion and "cheered" his attack, and there were those who "jeered" and started shouting "Fora PT" which means "Workers' Party out".
Question 4
Do you agree with Roger Waters when he says this matter "is none of his business"? (Paragraph 5). Which role do you think music and musicians play in politics ?
Possible answer:
I do not agree. I believe music has always been influenced by politics and vice versa: the art has a very important role to play in denouncing and criticizing governments and those who are in power. I think more musicians should act like Roger Waters, engaging themselves with political causes. This helps people look their societies and cultures, as well as those who run their countries with a critical eye.
Question 5
Which other politicians did Roger Waters openly criticize in his concert ?
He compared Bolsonaro to Donald Trump, Nigel Farage, Viktor Orban and Marine Le Pen, tagging them as "neo-fascists".
Question 6
Possible answer:
Luis Inacio "Lula" da Silva is the former president of Brazil. He is currently imprisoned in Curitiba, since he was charged with corruption.
Question 7
In your opinion, do you believe Roger Waters' political opinions will influence those of the Brazilian people ?
Possible answer:
It is hard to tell, though I do believe Roger Waters has managed to make himself heard. His concert has been vastly covered on the news in Latin America, and therefore I imagine there surely are people among the 45000 who were there that night that will think it twice before voting Bolsonaro.